Sustainability
Our environnemental mission
At Solisco, the environment is our central focus. As are the actions we take to respect it! For us, every job is an opportunity to be creative and to make a real difference.
Since we know how much of an impact we have on our ecosystem, protecting the environment is one of Solisco's key values.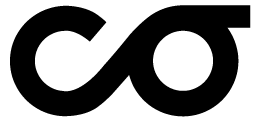 Solisco ensures not only its sustainability as a company, but also, in keeping with its values, does its part to ensure sustainability on a larger scale. We want to build a better world and believe that sustainability is the key to guaranteeing a higher quality of life. This is achieved by protecting our environment and safeguarding the survival of our forests.
Solisco is a proud partner of PrintReleaf, an organization that supports reforestation around the globe. You print? We plant… one print job at a time.
Solisco is one of the proud Canadian printers that adhere to certification systems. We are certified compliant with the environmental and social standards of the Forest Stewardship Council® (FSC). By choosing FSC-certified paper, you're supporting sustainable management of the planet's forests.
The paper used is also monitored using a traceability chain, letting the consumer track the fibre from the forest to our final product. Solisco has been recognized for excellent print quality on these types of paper.
At Solisco, not only do we use heavy-metal-free inks, but our inks contain the highest percentage of plant-based ingredients possible without affecting print quality. These include soybean and flax oil as well as resin derived from pine and fir trees.
Creating print projects consumes a lot less energy than manufacturing electronic devices. With cutting-edge equipment, like our brand-new Heidelberg Speedmaster CX 104 press, saving energy is an important part of what we do every day.
The useful life of printed documents doesn't end once the consumer has read them. They can be processed and reintroduced into the production cycle, reducing the need to use new materials. In addition to paper waste, Solisco also recycles aluminum and ink waste from its printing presses.