About
Solisco was created to realize dreams—the dreams of visionary entrepreneurs
In 1991, two entrepreneurs from the Beauce founded Solisco.
They made the leap right as modern technology was shaking up the communications world, and now, 30 years later, Solisco is a company that fully embraces its position as an innovative leader in the printing industry.
Solisco has kept pace with a changing market, diversifying its products and services and growing at an admirable clip. An entrepreneurial focus is key to everything this innovative business does, leaving Solisco better placed than anyone to understand the issues affecting organizations of all sizes.
Solisco looks forward to innovating further as it adapts to a constantly shifting market and continues to work closely with clients, suppliers, and partners.
To achieve its goal of producing relevant and intelligent print products, Solisco stays true to the following values, which help to make the company an industry leader.
Expertise   |   Sustainability   |   Courtesy   |   Respect   |   Efficiency   |   Innovation   |   Quality   |   Strategy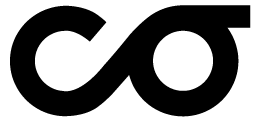 At Solisco, we believe our success depends on and our greatest asset is our team of 400 conscientious people dedicated to consistently offering products of the highest quality. We aim for nothing less than excellence to satisfy our customers' highest standards.
Our relationships are based on respect and courtesy.

Efficiency and innovation guide each of our decisions. And quality points the way forward.